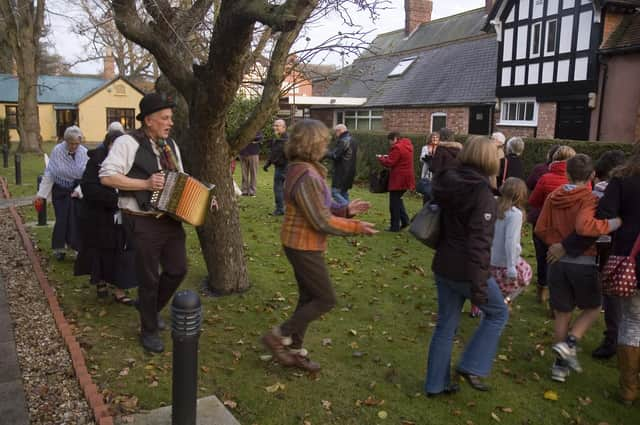 Wassailing around the Apple tree in the museum garden at a previous Christmas Event.
At 'Christmas Past' there will be a host of Christmas related activities and admission is free, although donations will be very welcome.
There will be Christmas Carols on the lawn at 11am and 2pm.
Hot drinks with mince pies and gingerbread men will be served in the museum throughout the day. There will be a Sugar Mouse Trail around the museum for the children to follow, while there will also be craft and cake stalls set up in the courtyard.
Christmas Tree in the Wield room decorated for a previous Christmas event
The Wield family room will be decorated as it would have been in Edwardian times.
There will also be free traditional craft activities for young and old set up in the Community Room
The museum's Philip Groves said: "Why not kick start your Christmas, with a taste of 'Christmas Past'; we look
forward to welcoming you.