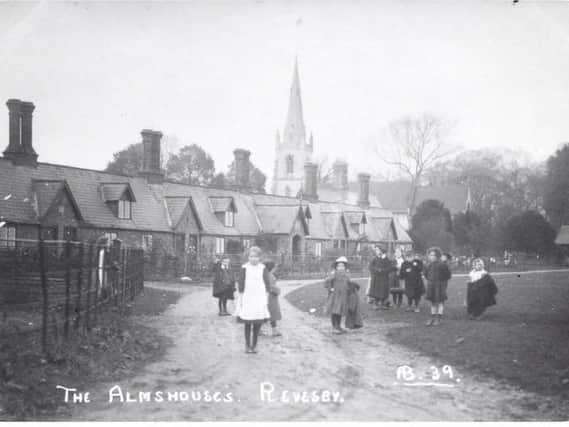 On one side are stunning views of Revesby village green, where residents still long for the return of a boot sale that raised money for the church roof and, on the other, the gateway to a public footpath through fields of horses.
Birds sing continuously in the trees and you would imagine it's the perfect place to find peace and tranquility in your golden years.
Revesby Estate almshouses maybe beautiful relics from the 16th Century, but refurbishment over the past few years has turned them into beautiful homes for people in need.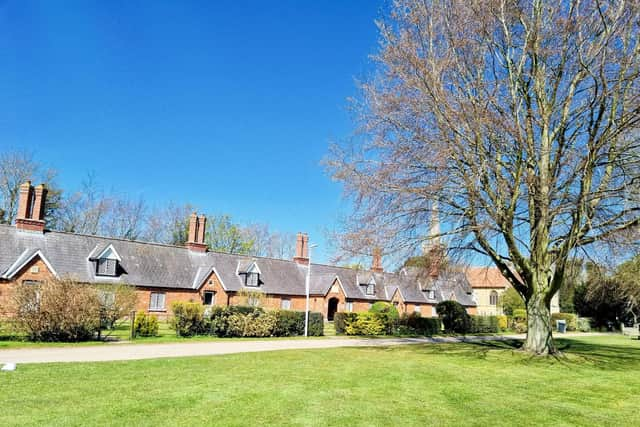 However, in spite of being a heritage site, finding residents has often seemed challenging.
We met up with Gavin Wiggins-Davies, from Revesby Estate, to check out the latest almshouse to become vacant.
"We can never understand why it is difficult to find residents - it is such a beautiful and peaceful place to live out the later part of your life," said Mr Wiggins-Davies.
"I think there is a really nice community of people here, too, which is very important to us.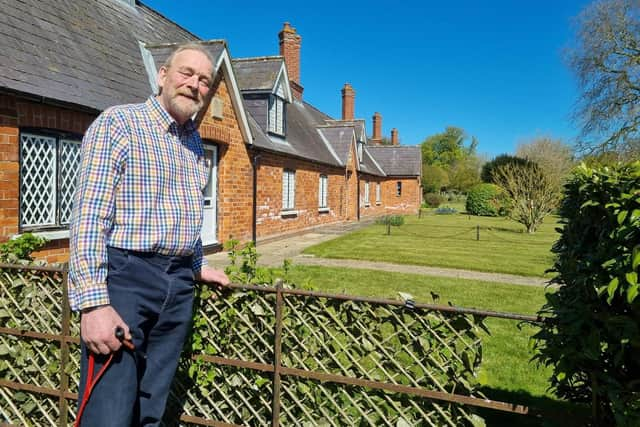 "One of our residents who recently passed away had lived here since 1987 and would have been 96 this year. He was Latvian and found himself displaced during the war - a terrific character."
Another resident, who moved into one of the almshouses eight years ago, said she has been very happy living there.
"The front is glorious and I just love the history of living here," she said. "People come from miles around to sit on the green and take pictures."
Currently there are three vacancies for residents of the East Lindsey area, including the property we visited, and it hoped that residents have finally been found for two of them.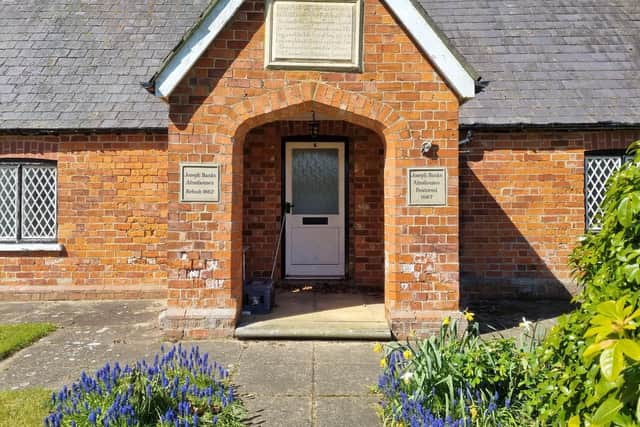 A low cost, self sufficient community housing scheme for local people in need, almshouses have supported vulnerable people in the UK for more than a thousand years. Today, they are supported by the Almshouses Association and run on a charitable basis.
Originally there were 10 almshouses on Revesby Estate, built by the then estate owner Joseph Banks - father of famous botanist Sir Joseph Banks - to house older 'distressed farmers' during the 1700's and 1800's.
Modest in size, with just one reception room and one bedroom accessible from a ladder, the houses offered valued support for the rural community.
Now the single-storey almshouses are five, there is no climbing up a ladder to go to bed, and have been modernised with support from the Almshouses Association.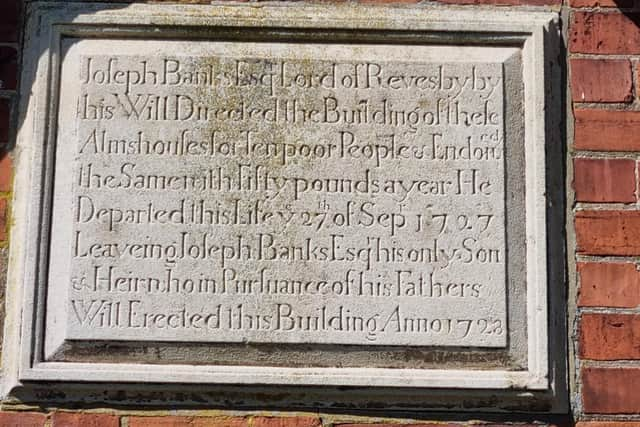 The total refurbishment includes a bedroom, bathroom, and sitting room with the kitchen as an integrated side annex.
In keeping with Almshouses Association rules, Revesby Estate is now looking for an older resident currently residing in the East Lindsey area and who is in need, either financially or for health reasons, to reside in the vacant almshouse.
"This is a great opportunity for an older, local resident who is self-sufficient to reside in one of our historic and picturesque almshouses on Revesby Green," said Mr Wiggins-Davies, who is also chairman of the Almshouses Association.
"Ideally, you would need a car as the nearest shop for essentials is in the next village, but the almshouses are in fantastic condition, and we've also made them wheelchair accessible, to help our residents live independently.
"We like to keep a watchful eye on our residents but not crowd them."
The latest almshouse to be refurbished has retained original features such as a beam over the fireplace but now has new flooring, kitchen and a bathroom with walk-in shower suitable for a disabled person
Economy electric wall heaters keep the properties warm - something Mr Wiggins-Davies is proud to have installed as safety regulations means alternative fuels that could ignite are not allowed.
Original cottage windows are retained but now have secondary double glazing to keep out the drafts.
The refurbished almshouse also features an arched porch entrance, with original plaques documenting the history of the building.
A new occupant is a 'resident' rather than a 'tenant', who will abide by the rules under the Almshouses Association, which includes contributing to the weekly maintenance costs instead of rent and helping with the upkeep of the dwelling and garden.
Revesby Estate is a family-owned historic Estate, with more than 6,400 acres located between Lincoln and the coast.
The beginnings of today's Revesby Estate are almost 1000 years old. After the Norman Conquest in 1066, the Estate was left to the Cistercian monks of Rievaulx Abbey to build a monastic community in Lincolnshire.
When King Henry VIII dissolved the monastery in 1539, he gifted the Estate to his brother-in-law, Charles Brandon, and the Estate became private.
In 1714, the Estate was purchased by Joseph Banks and, since then, has been passed from one generation to another.
Today, the Wiggins-Davies family are celebrating over 300 years of unbroken ownership.
Although the Abbey was sold on due to the cost of the renovation needed to restore it, Revesby Estate creates and delivers a range of sustainable products and services, including venison production, fisheries and wood fuels as well as lettings of around 40 properties on the estate.
The family also farm the land and run a DIY livery business, renting land and stables.
The Almshouse Association is a support charity representing over 1600 independent almshouse charities across the UK.
Almshouses are a charitable form of self sufficient, low cost community housing that is held in trust for local people in housing need. They are managed and run by almshouse charities made up of local volunteers.
Today, 36,000 people are living full and independent lives in almshouses, finding friendships, well-being, safety and security inside their walls and within their communities.
Through representation, fundraising, and donations and legacies, the Almshouse Association is working hard with almshouses charities, local authorities and the Government to make it possible for many more to be built.
Other almshouses available in Lincolnshire
Ayscough Court Charity – Louth
We are offering a ground floor flat of a two-storey building, the flat comprises of a good-sized living room, bedroom, newly refurbished kitchen and shower room.
There is also a large understairs cupboard and a box room.
We offer a communal garden and a car parking space.
The flat is only a five minute walk from the town centre, which has all the usual amenities.
Our resident would need to be a single woman over 55, with limited means and have good connections with the town of Louth.