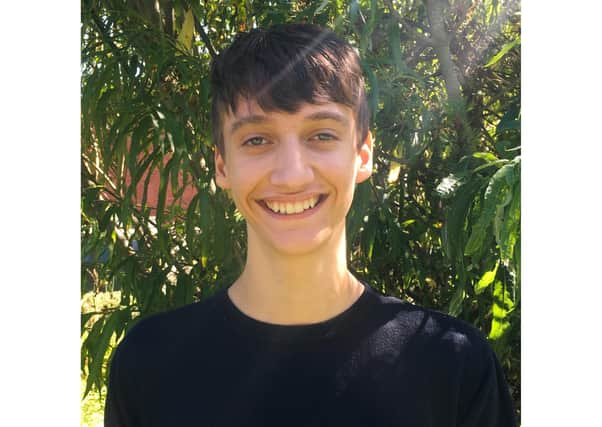 There have been celebrations and commiserations, with one Carre's Grammar School student particularly pleased with his grades.
Harry Steadman of Leasingham has received nine grade 9s and two grade 8s in his GCSEs and plans to go onto Sleaford Joint Sixth Form to study Maths, Further Maths and Physics. he also hopes to keep up with his Spanish too and is aiming high, to eventually apply to Oxford University to do possibly economics and management.
Harry said: "I'm really happy with my grades. I was slightly apprehensive opening the email as I had seen on the news all the people disappointed with their grades."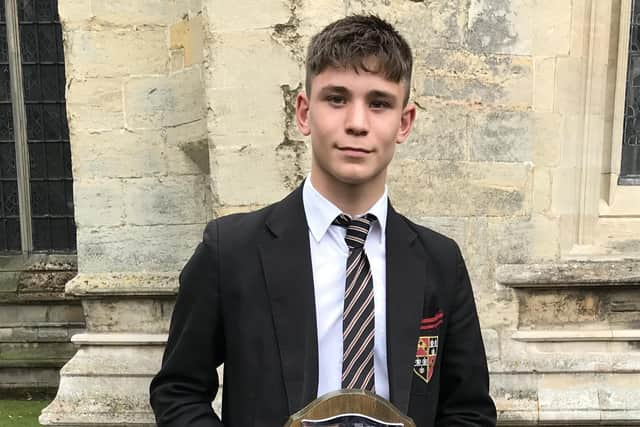 He said he had been nervous and curious about the exam grade chaos over the last few weeks caused by the government's flawed algorithm which excessively downgraded thousands of students before a U-turn meant they could use the exam centre-assessed grade if that was higher.
He said: "I was in a fortunate position that even if I screwed up and dropped a grade I would still be able to do the subjects I wanted but others were more borderline.
"I think in the end the government and the exam regulators came to the right resolution, even if the journey was a bit bumpy. At the end of the day they should just trust the teachers."
Harry described the last few months studying under lockdown as difficult: "It has been quite hard trying to find out all the work with folders within folders and folders under different platforms. It was worse for my younger brother in Year 10. Learning new information must be almost impossible, but I was mainly revising and doing transition work towards my A-levels."
He said they will be celebrating with a nice takeaway ordered in as his family is still isolating because one of his household is still vulnerable to Covid-19.
"I'm hoping to be back at school in September but it is still up in the air. We will have to judge how risky it is and the odds on catching it, but it is quite uncertain."
Another Carre's student, Kieran Fowler, of Swaton, was also satisfied with his results having gained seven grade 9s, three grade 8s and a grade 7.
He felt they were a true reflection of what he may have achieved if he had sat the exams after all his hard work and diligence over the years.
Kieran said: "I am hoping to study ethics and philosophy, chemistry and biology at A-level at Carre's. I'm looking to go into medicine."
Kieran has been working as a volunteer on the Covid-19 'frontline' at Middlesborough's James Cook Hospital after securing the position through his mum who works there.
He said: "I was handing out masks and shadowing doctors and consultants and doing my bit. I felt it was necessary if I want a career in medicine and it was nice to get out of the house rather than being stuck inside during lockdown.
"This summer was supposed to be the long summer of 11 weeks to spend time with friends and celebrate, but instead we have been forced to stay inside which has been a downer.
"I have been doing some transition work to prepare myself for A-level, but have also been relaxing and working out."
He said he tried to avoid looking at the news bulletins about the exam results controversy, especially when people were getting poor A-level results. "I tried to avoid the negativity, but it was out of my control. A lot of my friends were very stressed about it."