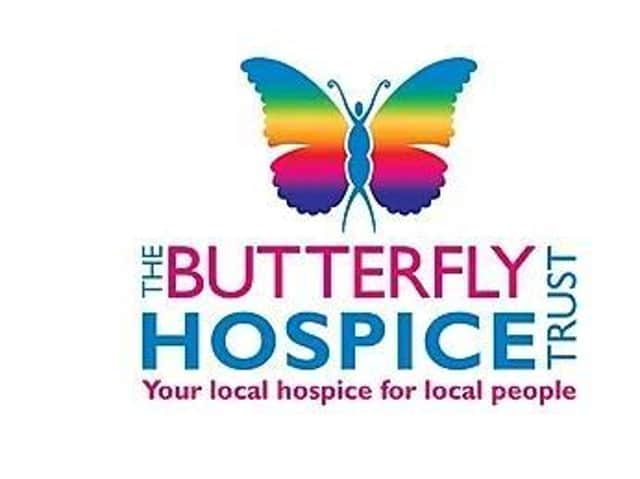 Butterfly Trust Hospice forced to close
The Butterfly Hospice Trust issued a statement last week confirming it was fully closing.
It had previously shut down its shops and out-patient facilities.
The statement last week read: "In view of the current medical crisis, The Butterfly Hospice Board of Trustees, in consultation with their clinical partners Lincolnshire Community Health Service (LCHS), have agreed to temporarily close the full Butterfly Hospice facility.
"The building has been provided through the generous donations and support of the local community who continue to support in order to keep the facility available to their loved ones. The Board would therefore like to reassure the community that normal service will be resumed as soon as practicably possible."
The move has seen LCHS move to Home First model of palliative and end of life car, allowing patients to receive treatment and care in their own home whenever possible.
The trust said this week that it was working with LCHS to ensure it can be re-opened at the earliest opportunity.
A Butterfly Hospice spokesperson said "The decision to temporarily close the hospice was not made lightly. Patient care has always been our prime concern and the hospice was not closed until all the remaining patients had received the care and support they needed."
Tracy Pilcher, Director of Nursing, allied health professionals and operations for LCHS said: "Whilst we understand this is a difficult time for people, please be assured we are still caring for patients as best we can.
"Since the closure of the Butterfly Hospice in Boston, we have moved the provision of our palliative and end of life care service to a Home First model that means our patients are treated in their own home whenever this option is available.
"We continue to offer inpatient palliative and end of life care facilities at our community hospitals in Gainsborough, Louth, Skegness and Spalding."
The Butterfly Hospice Trust spokesperson added that they wanted to reassure the public that equipment and resources from the hospice are being put to effective use in order to serve the local community.
"We are determined to ensure that the charity, together with its partner nursing team wil,l continue to serve the local communities with the same level of dedication and care for patients and their loved ones. It is with the sincerest of gratitude to the public for their continued support and loyalty for our charity."