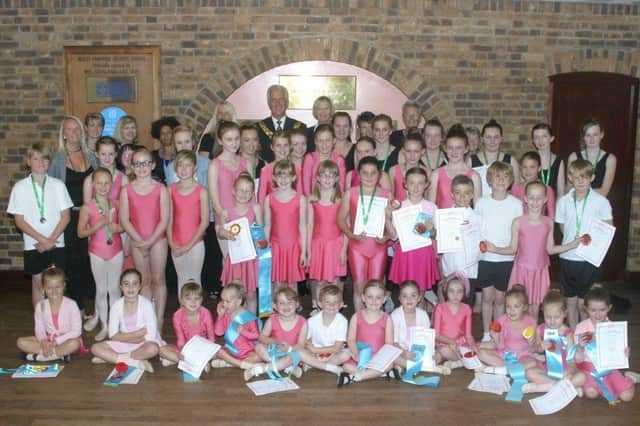 Spilsby's Pirouette School of Dance welcomed Mayor of Spilsby Coun Michael Lenton for an awards presentation 10 years ago. The school received a 100 per cent pass rate in International Dance Teachers' Association exams taken in the summer. Principal Tina Stockdale said: "I am so proud of all my pupils as they all worked so hard and are always full of enthusiasm. They are a pleasure to teach."
One shows youngsters being honoured for their dance skills, while the other shows harvest celebrations at a church in the area. Can you spot a familiar face?
Youngsters from Hogsthorpe Primary Academy enjoyed retelling the story of The Ant and the Grasshopper during a harvest celebration at St Mary's Church in the village 10 years ago. As part of the celebration, children also looked at the importance of water and delivered produce around the village.