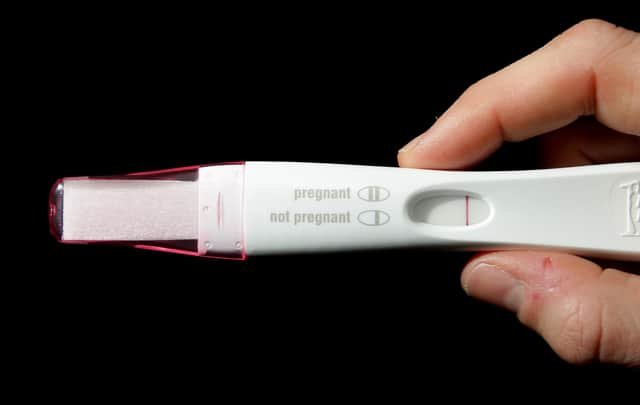 The proportion of women in South Holland on long-term contraception was at its lowest recorded level in 2021, new figures show.
MSI Reproductive Choices, an NGO providing reproductive healthcare, said the Covid-19 pandemic worsened the already overstretched reproductive healthcare crisis, and has left many women struggling to access contraception at all.
UK Health Security Agency figures show 30.7 per 1,000 women in South Holland in 2021 aged between 15 and 44 were prescribed long-acting reversible contraception in 2021 – which includes the non-hormonal copper coil, hormonal coil, and the hormonal implant.
It was the lowest rate in the area since records began in 2014.
The level fell from a pre-pandemic rate in 2019 when 56.6 per 1,000 women in the area and from 32.1 per 1,000 women in 2020 when Covid-19 restrictions heavily impacted services.
Across England, about 41.8 per 1,000 women had a prescription for LARC. It was up from 34.6 per 1,000 women in 2020, but still below a rate of 50.8 per 1,000 women two years before.
The Faculty of Sexual and Reproductive Healthcare, part of the Royal College of Obstetricians and Gynaecologists, said access to a full range of contraceptive methods is a fundamental right.
Dr Janet Barter, President of the FSRH, said: "A combination of funding cuts and fragmented commissioning services means that care is not structured around women's needs, negatively affecting access to essential healthcare."
Ms Barter added: "We hope to see the Government prioritise the unmet need for contraception and adequately resource sexual and reproductive healthcare services as part of the SRH Action Plan".
Separate figures show 50 per 1,000 women aged under 25 and 59.3 per 1,000 women aged over 25 in South Holland cited a form of LARC as their main method of contraception in 2021.
Nationally, the rate of women citing LARC as their main contraception was at it's highest ever at 37.3 per 1,000 for women aged under 25 and 53.4 per 1,000 for women over 25.
Tanya Lane, MSI Reproductive Choices faculty registered trainer and nurse, said sexual and reproductive healthcare was overstretched and underfunded even before the pandemic which Covid-19 made "significantly worse", particularly in deprived areas.
Ms Lane added: "Women who were already facing long waiting times for the most effective methods are now struggling to access any contraception at all.
"These are the most effective methods at preventing unintended pregnancy and lack of access could be contributing to the unprecedented demand we are seeing for abortion care."
UKHSA data also show that the rate of repeat abortions in women aged under 25 in England has increased to 29.7% in 2021, from 29.2% in 2020.