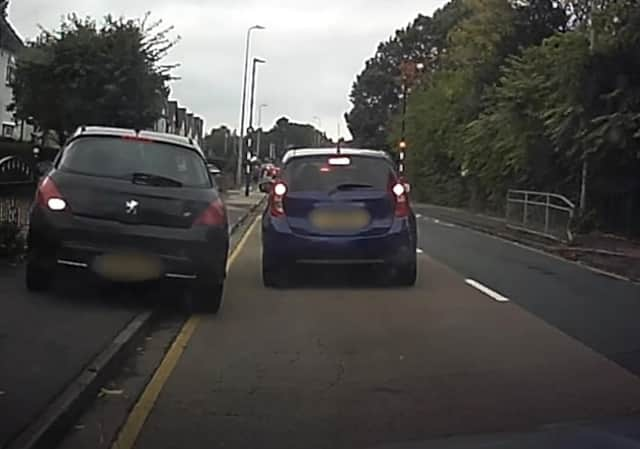 The footage has all been submitted by other road users who have witnessed dangerous, careless, and in some cases extremely risky driving, and this latest video counts down to the worst case of driving recently witnessed.
In the video complied by Lincolnshire Police, you can see drivers committing a variety of offences, including driving up a footpath in an attempt to undertake the car in front, overtaking across a level crossing, and a cyclist's camera capturing a car almost knocking them over at a roundabout.
Footage shared by police through Operation Snap reminds road users that they have a responsibility to use the roads safely and to comply with road traffic legislation, as well as being courteous to other road users.
The force has assured road users that they will take action against drivers who are caught on camera by other road users, and their actions have consequences where offences are evident. When drivers are prosecuted, outcomes are determined by Magistrates or a Judge, who will decide on a sentence by following the sentencing guidelines.
Sentences will depend on a number of factors, including the seriousness of the offence, harm caused, the defendant's level of blame, previous convictions and personal circumstances.
A Lincolnshire Police spokesman said: "Road safety is everyone's business. We all have friends and family who we want to arrive home safely.
"Sadly, there are some that don't make it home; too often we report serious collisions where people have been seriously injured or have tragically died in Lincolnshire.
"Working with our road users, Operation Snap gives anyone, who records dashcam or other video footage, the opportunity to share evidence of suspected traffic offences with us."