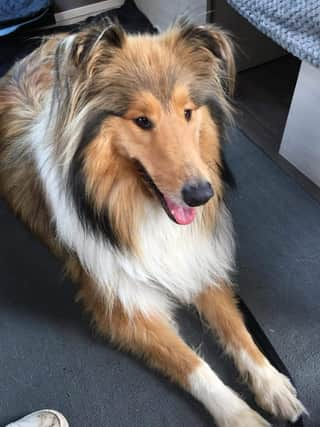 Beauty's Legacy, Reuniting Lost and Stolen Animals and Promoting Animal Welfare is a charity that helps reunite lost and stolen animals with their owners across the county, and now they're sharing information to advise owners on what to do if their dog bolts.
This comes after the charity managed to recover a lost dog on Saltfleet beach after the collie, called Sage, ran away from her owners while they were on holiday.
Lisa Dean operates the charity to cover the entirety of Lincolnshire, said that after they were contacted by the couple's daughter-in-law, she contacted one of her volunteers in the Saltfleet area who got in touch with local businesses and staff.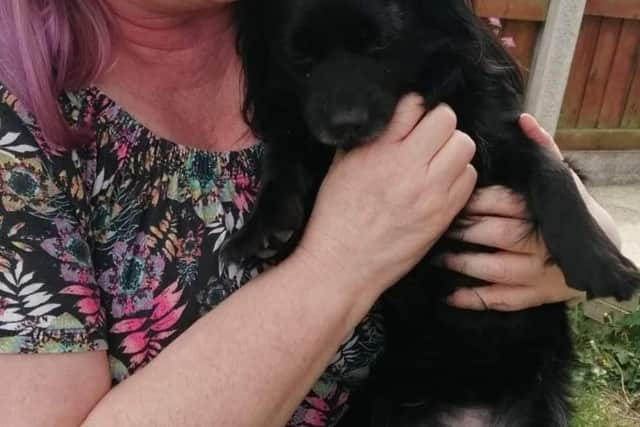 Lisa and the team tracked Sage's movements and she ended up on the RAF range at Donna Nook. Two landmark workers, Daley and Will, followed her slowly in their vehicle out onto the range.
She was eventually hand caught hiding under a nearby car and returned to her elated owners while volunteers watched with them from the tower.
"She was returned on her owner's 73rd birthday and he was so happy!" Lisa said.
Lisa said while dogs bolting is horribly distressing for dog owners, they see this every day and know what is needed to bring your dog home.
She said: "People often do the wrong thing and then blame themselves, but many people wouldn't know what to do and we see this every day, so we want to make sure people know the best thing to do if their dog runs off.
"People will go into a blind panic, especially when they've come on holiday and don't know the area well – which is what happened with Sage."
Here is Beauty's Legacy's top advice on what to do if your dog becomes spooked and bolts, and the key advice is Stop, Drop and Think:
Firstly, the best thing you can do, Lisa said, is to immediately start spreading awareness on and offline: "Contact local missing dog online groups such as ours and share photos of your dog, with any distinguishing features, the area where they went missing and your contact details," Lisa said, "Also contact your dog's microchip company." Most importantly, Lisa said, is to not run after them shouting their name: "Dogs will go into survival mode when they're frightened and when they're in that mindset, might see you as a predator. Running after them and shouting them will only frighten them more, so THINK like a dog and don't chase them." Instead of running around trying to find them, STOP where you were when the dog first ran off: "Dogs will often return to where they disappeared first, so staying there if you can is better than chasing them." Dogs also respond to familiar scents, so if you can, bring an item of their bedding, or if you have another dog, a blanket or something that belongs to them that will draw them back to where you are. If you see your dog, or any lost dog, again don't stand and shout to them, DROP down low so they don't see you as a predator, and calmly and gently try to entice them to you (if it is safe to do so), as if you are on their level, you stand a higher chance of catching them.