Community volunteers produce touching poppy tributes for Boston Memorial Gardens
The displays are now in place ready for Remembrance Sunday.
Creative poppy displays and 'touching tributes' to fallen heroes have been erected at Boston's War Memorial Gardens thanks to the work of volunteers.
The new display features 'Tommy' the soldier, the words 'remember' and 'together', two large knitted poppy stands and numerous poppies around trees.
Brought together by Lincolnshire Community and Voluntary Service (LCVS), the participating groups include: The Friendly Bench, Boston Men's Shed, The Friendship Club, Boston 5th Cub Scouts, Geoff Moulder Community Garden and Boston in Bloom.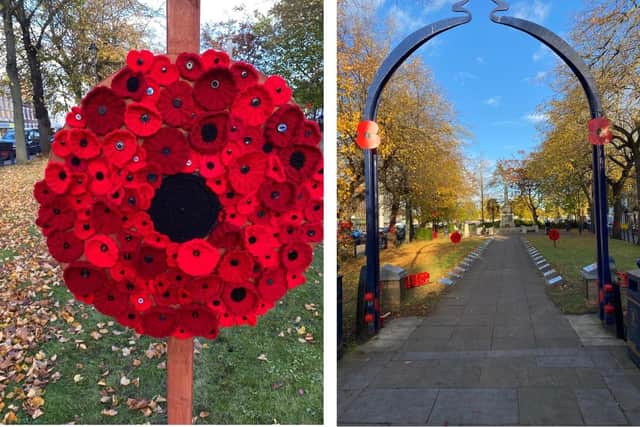 Alison Fairman from In Bloom said: "A big thank you to St Botolph's Church and Centenary Methodist Church for distributing kits and collecting the completed poppies. Thank you everyone who took part it has been amazing."
A spokesperson for Boston Borough Council added: "A heartfelt thank you to Boston in Bloom and Lincolnshire Community and Voluntary Service for adorning our Memorial Gardens with touching tributes of Tommy, soldier, and poppies for Remembrance Day.
"Special appreciation to Boston Men's Shed for crafting two magnificent poppy displays. Your efforts honor the sacrifices made and ensure our Remembrance is adorned with respect and beauty."