Fun and games plus a 'flypast' at Grasby
Like many villages across the area, residents of Grasby found their own way to mark the 75th anniversary of VE Day, while still staying within the social distancing rules laid down by the government.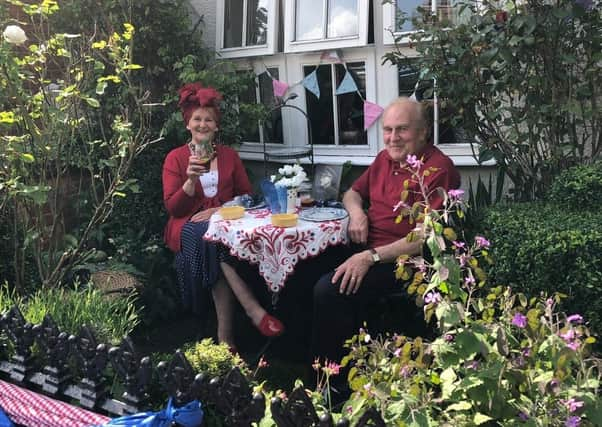 Resident Viv Forbes has provided some photographs of the event.
She said: "We had an afternoon tea delivered from our local pub and we sat in our front gardens and ate it.
"We had Last Post played by a trumpeter at 2.55, two minutes' silence, then Reveille.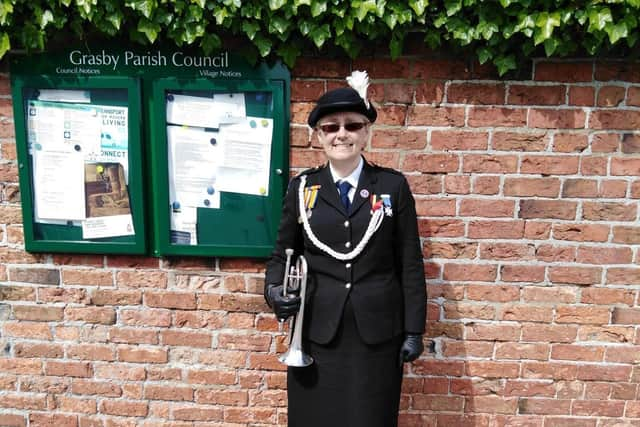 "Most houses in the village were decorated with bunting and memorabilia.
"One family had rebuilt the motorbike from The Great Escape and had books on display from that era.
"Children had drawn chalk games on the pavement and many people were dressed up."
The villagers were also treated to low flying flypast by a Spitfire. In fact, it was so low flying the wooden model had to be wheeled round the village in a wheelbarrow!