Gainsborough MP concerned about impact of lockdown restrictions
As a new lockdown takes hold and affect the lives of Gainsborough residents, the town's MP is worried the restrictions may be one step too far.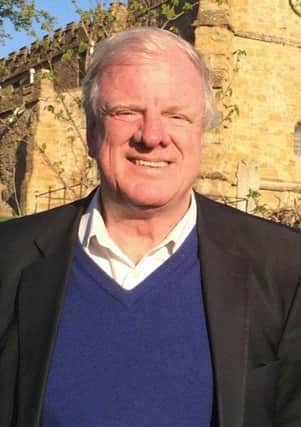 Gainsborough MP Edward Leigh has spoken out about the second lockdown of the year, with concerns over freedoms being stunted and damage being done to many sectors of society.
Mr Leigh said: "We are now at the point of a second lockdown that will inflict damage upon the social, mental, and economic health of our country.
"Most of us realise these restrictions are worth it only if they succeed in their aim of stemming the spread of virus.
"But the Government's decisions must be made upon hard scientific evidence, not upon faulty modelling which has time and again proved inaccurate in its predictions.
"I have been particularly worried about the restrictions which have banned communal worship from taking place.
"Freedom of worship is one of the most basic elements of a free society and it should not be restricted hastily.
"Since July, churches and other faith communities, aided by tens of thousands of volunteers, have worked hard to make places of worship Covid-secure.
"I know from my own attendance at church that mask wearing, sanitising, and social distancing are now rigorously enforced.
"We have not seen any scientific evidence that services held under these conditions have helped spread the virus at all.
"In the absence of such evidence, we must strongly protest the guidance which prevents churches from having services."
Other rules of the lockdown prevent people from mixing with family members, partners and friends who do not live in the same household, as well as the closure of retail and hospitality businesses and gyms.
The MP has urged that more focus should be given to protecting those at risk, while the rest of society is able to move on.
Mr Leigh added: "Overall, I still think we should focus our efforts on protecting the vulnerable and allowing the rest of society to move on, subject to public health requirements, as best they can."