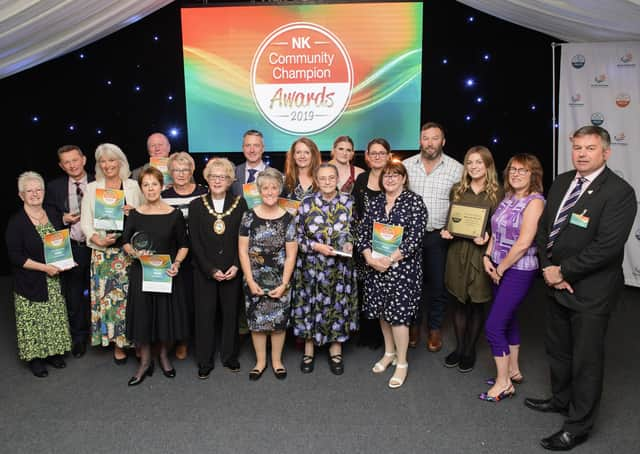 In light of the current coronavirus situation, nominations are now being taken up until midday on Friday, July 31.
The Sleaford Standard is a media partner with North Kesteven District Council for the awards.
Now, more than ever, we have seen a number of individuals, groups and businesses making a difference in their communities, and to people's lives in North Kesteven. The awards are a chance to say thank you, and to celebrate the hundreds of people who volunteer their time to help others across the district – whether that is in light of Covid-19 or prior to it.
If there is someone in your local area who goes above and beyond to support their neighbours, community, environment, arts, sport or wellbeing nominate them today.
Council leader Coun Richard Wright said: "We have all faced incredibly difficult times over the last few months, but we have also seen how communities have come together to support each other through this crisis.
"Year-on-year we run these awards as a thank you to all those unsung heroes across the district who day in, day out, all year round, help our communities to flourish and this year it is just as important to celebrate those endeavours."
You can nominate anyone living, working and carrying out their voluntary community endeavours within North Kesteven across the 10 categories at www.nkawards.org or call 01529 414155 to have a form emailed or posted to you.
Nominees must be living or undertaking their community work within North Kesteven. Shortlisted finalists and their nominators will be contacted. The awards will be presented in the autumn.