Quickline hopes its February giveaway on Friday, February 10, will give residents a lift at a time of year when the weather is cold and the nights are long.
Sally Clarke, owner of Upton Fish and Chip Shop, said: "We're delighted to be teaming up with Quickline to offer free fish and chips to people in Upton.
"We've had the chippy for 16 years, when the shop came up for sale at auction and we were the winning bidder.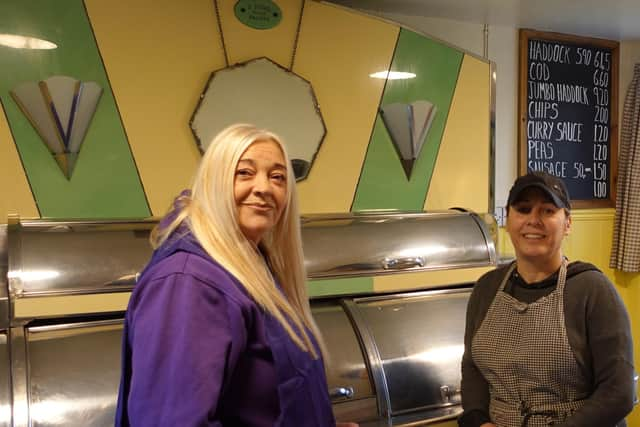 "When Quickline got in touch with us to ask if we'd be interested in supporting the scheme, it was a no-brainer – who doesn't love fish and chips on a Friday, especially when they're free?
"If you live in Upton, make sure to register for a voucher and don't miss the chance to get your free chippy tea."
Julian Chalk, Quickline's head of Enablement and Engagement, said: "We'd love as many residents as possible to have a cheer-up chippy tea on us and enjoy a treat at what can be a challenging time of the year.
For details on how to register for a voucher for the fish and chip giveaway, keep an eye on Quickline's social media channels @quicklineuk on Facebook, Twitter and Instagram.
Each voucher will cover one portion of fish and chips.
For more information about Quickline's services for rural homes and businesses visit www.quickline.co.uk.