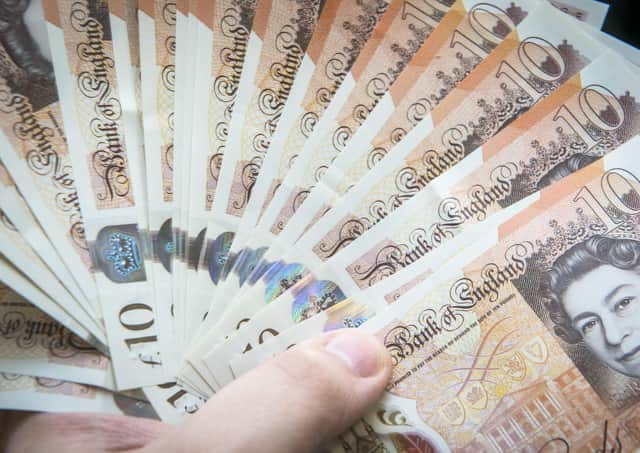 The matter was discussed at last month's full council meeting.
The town council had 
received requests from three
organisations for a donation towards their work - Horncastle, Spilsby and Louth Getaway Club; the British Red Cross and Marie Curie Lincolnshire.
Town Mayor Fiona Martin said: "We have got a donations budget of £1,000.
"We have always wanted to support local activity and 
local things."
Town councillor Matthew Wilkinson proposed that all three donation requests were granted.
He said: "There is £10,000 received from the Covid-19 Small Business Support Grant, so I would suggest we use £1,000 from that and support all the proposed grants for a total of £2,000."
Coun Fiona Martin said: "That wouldn't leave us anything for later in the year, but I suppose we could always go back to the £10,000 if there were another grant application to come in."
Coun Angela Birchall said: "I would certainly like to 
propose that we give money to Horncastle, Spilsby and Louth Getaway Club and Marie Curie Lincolnshire.
"I was a little bit unsure about the British Red Cross as they have moved out of 
Horncastle.
"They took all their 
equipment with them when they left and didn't leave any to be used in the town, so I 
certainly wouldn't be keen on giving them £1,000."
Councillors voted in favour of giving £500 to Horncastle, Spilsby and Louth Getaway Club, and £500 to Marie Curie Lincolnshire.
The discussion was then moved back to the British Red Cross.
Coun Dominic Hinkins said: "I propose we give a
 lower amount on reflection of the fact British Red Cross is no longer present in Horncastle but they do very good work."
Coun Hinkins made a 
proposal to give British Red Cross £500.
Coun Brian Burbidge said: "British Red Cross did move out and they are very difficult people to get hold of.
"They charge an absolute fortune if we need to use their facilities.
"It is a very expensive 
organisation and I am against giving them anything, frankly."
Councillors were then asked to vote on giving £500 to the British Red Cross, with seven councillors voting no, and three voting yes.
County councillor Bill 
Aron then suggested giving the charity a smaller
donation of £250, but his
proposal was not moved or seconded so it was decided to not give a donation to the 
British Red Cross.