Jonnie Irwin, star of Channel 4's 'A Place in The Sun' has issued an update on the progress of a refurbishment of his family home following his cancer diagnosis. . The popular TV personality revealed last year that the lung cancer he was originally diagnosed with in 2020 had spread to his brain.
Jonnie has made it clear in the past that he wants to provide for his wife, Jessica, and their three children after he's gone. His wish has been to have a property for them to live in in Newcastle-upon-Tyne, the area where Jessica's family live.
The chosen house is currently undergoing refurbishment, a project that Jonnie is hard at work with. But he did take a brief moment to capture an iconic Tyneside image.
Standing in front of the Sage in Gateshead and the Millenium Bridge on the River Tyne, Jonnie captioned the photo on Instagram: "Went to look at some windows for the refurb. Look at the view some lucky bugger has from their office window…"
Jonnie received his first cancer diagnosis in August 2020 and last year revealed that the disease had spread to his brain. He was filming in Italy when he found himself experiencing blurred vision when driving.
Tests later revealed the cancer diagnosis. Jonnie was then dropped from his role in the Channel 4 show, a move which he believes was done as a result of his cancer diagnosis.
In November, Jonnie spoke to Hello! Magazine about the diagnosis and how he wants to provide for his family. He said: "I don't know how long I have left, but I try to stay positive and my attitude is that I'm living with cancer, not dying from it.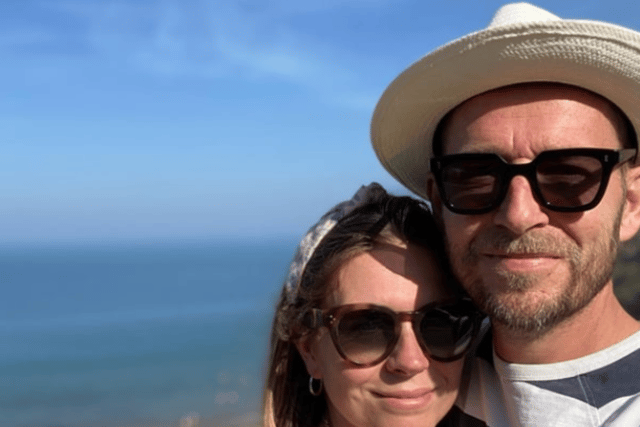 "I set little markers – things I want to be around for. I got into the habit of saying: 'Don't plan ahead because I might not be well enough.' But now I want to make plans.
"I want to make memories and capture these moments with my family because the reality is, my boys are going to grow up not knowing their dad and that breaks my heart."