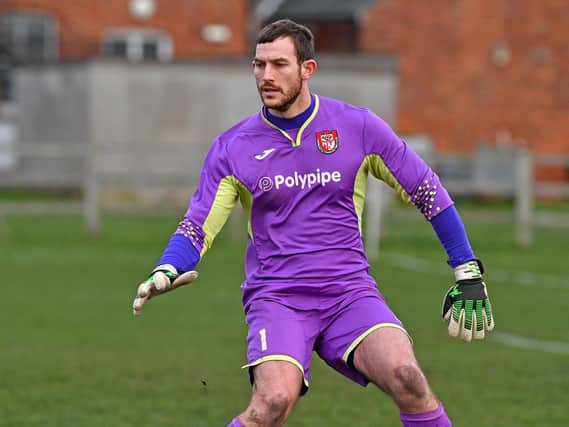 Horncastle Town manager Mickey Stones admits the excitement is back at The Wong after Lincs League clubs were given the green light to return to competitive football.
The first team will resume training on Tuesday after teams voted to stage a spring-summer competition.
"We're excited and looking forward to getting back," Stones told The News.
"It's got a bit of a different feel coming into the summer rather than winter this time.
"The vaccine is going well and people are optimistic at the minute, everyone's looking forward to getting back.
"It's competitive as well, which most leagues haven't got. We're keen to get going.
"Now we've got something to look forward to and the enthusiasm is coming back you start thinking about your side and doing jobs around the club."
With Brigg Town CIC not taking part, the remaining clubs have been split into two divisions of eight.
The winners will play for the Challenge Cup and the runners-up meet for the Supplementary Cup.
Action begins on April 10 and The Wongers have been placed in the South League alongside Wyberton, Sleaford, Louth, Lincoln Moorlands, Lincoln United Development, Nettlehm and Grantham Academy.
One new rule sees clubs unable to bring in any player who was not signed to a club before December 4 to avoid ringers being pulled in from inactive leagues.
But this has worked against Town.
"There is a couple of lads in the reserves we were going to have a look at, but they're not actually signed on so that affects us a bit.
"I do agree with the rule but it's unfortunate you can't sign someone from the reserves."
The timing of the competition also sees keeper Lewis Burchnall available again after overcoming a long-term injury.
"Lewie is back. He's had all this time to get back fit," Stones added.
"When we look back that was probably our biggest issue at the start of last season, we changed keepers and it really did affect us.
"Hopefully, he can stay fit and prove himself for next season."