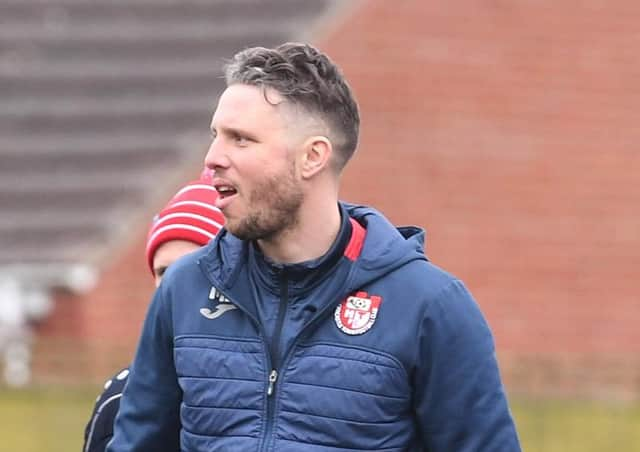 Manager Mickey Stones confirmed those involved were feeling 'ok' but believed that putting the contest on hold was the safest and most sensible option.
The Wongers had two players test positive and two in self isolation the previous week before their Balcan Lighting Supplies Lincolnshire League contest against Louth Town was postponed due to Covid issues in the White Wolves' camp.
But this week a further squad member went into self isolation before Newark's tier three lockdown meant two further members of the side would be unable to travel to the weekend's match.
"Up until Friday lunchtime we were still hoping to play the game," Stones said.
"Then we had three lads who trained Tuesday night test positive on Friday.
"All in all that's 10 cases and, especially with the three lads who trained with the group on Tuesday, we thought the best thing to do was call the game off."
The reserves - who train alongside the first team - also postponed their Boston League fixture.
"We took advice from the (Lincs) League and didn't think it was a good idea to get everyone together when symptoms don't come out straight away," Stones 
added.
"It is frustrating but you're putting yourself at risk and asking players to put themselves at risk and it doesn't seem to be feasible."
The two postponements mean Town haven't played since October 17's 4-0 win over Sleaford Town Rangers.
They will now have at least another four weeks off as football is put on hold due to lockdown, from 
tomorrow.
The FA confirmed on Tuesday they would be stopping all football from step 3 and below in the National League System in conjunction with Government guidelines.
And Stones feels that could have a negative impact on this season.
"When they say it's a month long you can almost guarantee it would be longer, the last one was extended," Stones said.
"If you go into a month's lockdown in November, that could be the end of the season.
"You can't see them starting again until the good weather comes back. It's a worrying time for football."