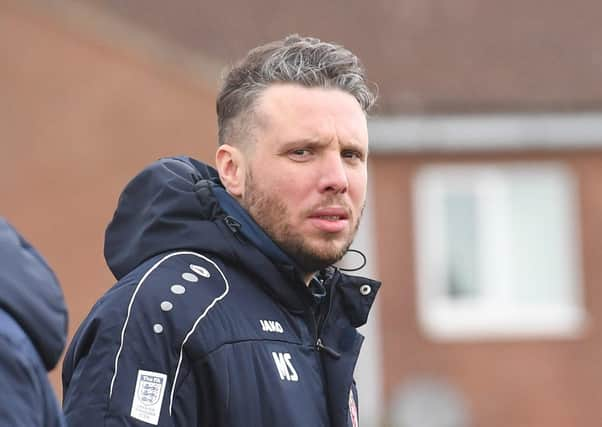 The Wongers have been competing at the top end of the Lincolnshire League and enjoying successful cup runs in recent seasons.
But Stones - who has already shown the club's ambition by bringing in former Sleaford Town and Pinchbeck United assistant Allan Ross as joint manager - says it is time to start pushing on further.
"The club's had a bit of a hangover from the new clubhouse really," he said.
"It's taken us a while to get over that as that was obviously a huge effort from everyone at the club.
"We've sort of been happy with what we've had for a few years, and rightly so, it's a great facility. Everyone put a lot of effort and their own free time into getting that clubhouse there.
"But now is the time to push again to take things to the next level.
"That's one of the things we hope Allan can bring. His enthusiasm is not only infectious for the players but the committee as well.
"We're in a league we can get promoted out of. We're hoping it'll be a positive few years for the club."
For Town to be successful they will have to prove themselves in a new-look Lincs League which could include up to 18 teams next season.
It's a challenge Stones is looking forward to.
"It's really good news, potentially 18 teams," he continued.
"It looks like there'll be a lot of teams from the north of Lincolnshire, so it'll add a bit of travelling.
"But if we're looking to progress we can't complain about that.
"There'll be some really strong teams. You only have to look at Nunsthorpe, who have applied to come into the league.
"They've signed Will Clifford, someone who was at Grimsby Town five years ago and played for North Ferriby in the Conference North."
Stones added: "It was a good league last season. If we had that side four years ago I think we'd have potentially won the league.
"Last season was the best Lincs League season I've been involved in player-wise and team-wise for a long time.
"I think it'll improve again next season. It'll be really difficult but that's what we want, good experience, if we want to progress the club. Everyone wants to test themselves, nobody wants it easy."