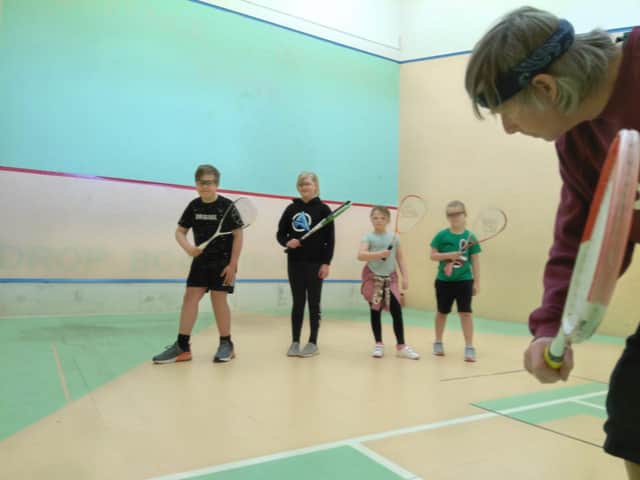 Boston Squash & Racketball Club has re-opened, with members and visitors to the club able to get a long-awaited first glimpse of major renovations recently completed at the venue.
The club has taken advantage of the recent enforced closure period to ensure its Rosebery Avenue HQ is match fit ready for players to return to court.
This has seen the club's glassback show courts refurbished from top to bottom, with playing surfaces professionally cleaned; lines repainted; floors sanded; and new heating and ventilation systems installed.
Every year the courts host thousands of hours of squash; from complete beginners to some of the world's best players at the annual Boston Open event, which as recently as December 2019 saw the British number one playing in town.
"These courts are the centrepiece of the club" explained chairman Mark Hildred.
"We hope that by bringing them into state-of-the-art condition, it will inspire both returning and new players on to court.
"We would like to particularly thank Pete Andrews and John Payne for their hard work in overseeing this and other work at the club, such as the major gym upgrades also recently completed."
Some of the first to enjoy the upgraded facilities were members of the club's junior squash programme, which resumed on Saturday, April 17.
The youngsters were put through their paces and gradually guided back into the game at the popular Saturday morning session.
"It was really great to see everyone back with a smile on their faces, getting good healthy exercise in a safe and controlled environment" commented club coach Pete Andrews.
Despite the long closure, enthusiasm does not appear to have been dampened, with last week's sessions fully booked and the club's coaching team now planning extra sessions in the coming weeks to accommodate demand and ensure no-one misses out.
Although adult squash currently remains more heavily restricted under covid-19 guidelines, England Squash is anticipating a fuller return to activity for all members and guests under the next stage of the government's roadmap in mid-May.
In the mean time, the club is able to offer taster sessions within covid-19 guidelines, and all ages and abilities are warmly welcomed.
Anyone interested can find more details by visiting www.bostonsquash.co.uk; emailing [email protected]; or telephoning 01205 839475.