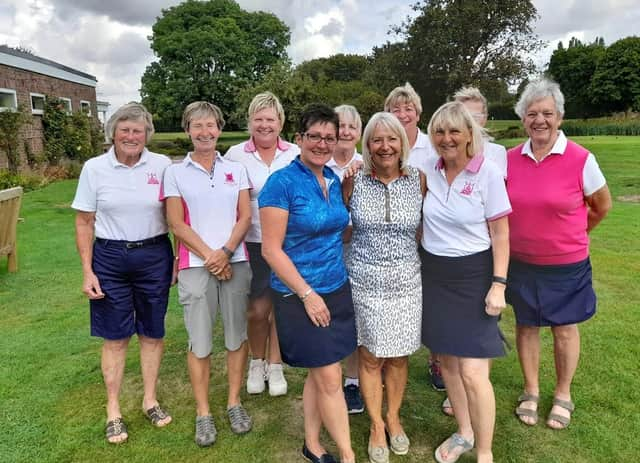 Conditions were not brilliant but the Boston team didn't let this deter them from the task at hand and all players played their part in achieving and excellent 3-1 win.
Ruth Simpson and Maureen Marshall got the team off to a brilliant start with an emphatic win 6&5; Yvonne Schaffarczyk and Anne Wallhead followed this up winning their match 2&1; Pam Hyde & Jacquie Short completed the victory winning their match 3&2.
The team included the following players. Ruth Simpson, Maureen Marshall, Yvonne Shaffarczyk, Ann Wallhead, Pam Hyde, Jacquie Short, Jean Markham, Sue Fletcher, Barbara Vipond, Lorraine Miller, Ann Hodgson and Katie Price.
Pam Clare and Joan Young travelled to Peterborough Milton Golf Club to take part in the Area Final of the R&A Coronation Foursomes on Saturday.
Competition was tough with 79 teams taking part and the format of playing alternate shots adding to the difficulty.
The Boston pair made a great start to the competition scoring 4pts on the 1st hole and continued to build on this throughout the front nine finishing on par with 18 points.
On the back 9 they continued to play well but some bunker trouble on a couple of holes affected their score and they finished with 13 points to record a very creditable score of 31 points.