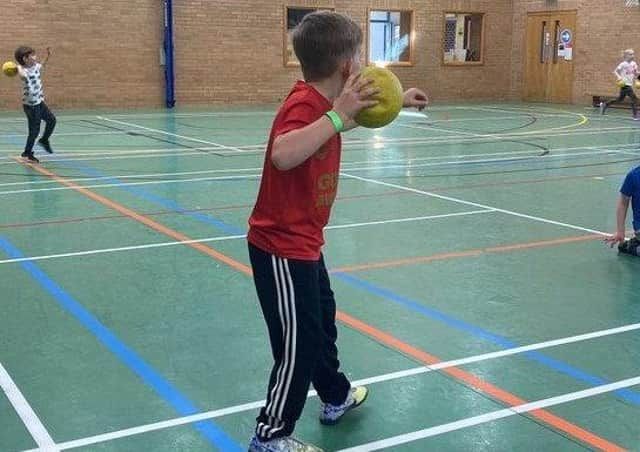 It provided 89 spaces on the scheme's holiday sports programmes during the summer and October half term break.
The team previously offered holiday sports schemes during lockdown for children of key workers to allow parents to continue vital roles.
Active School Coordinator Alex Smith said: "We worked with the local schools to make sure these opportunities were going to the families that needed it most." This could have been due to financial difficulties caused by the pandemic or other reasons.
The coaches normally work with over 30 schools in the Central Lincolnshire Sports Partnership and had seen how activity levels had suffered during lockdown and it also provided a chance for children to socialise outside their families, as this had also been limited.
"To provide this through sport was a fantastic way for them to get used to being surrounded by others before they headed back into their schools," said Alex. Everything was done safely according to government covid guidance. They also advertised opportunities through local facilities such as Sleaford Tennis Club.
He said: "In what was a tricky time for a lot of families, we hoped that this sporting opportunity provided some sense of normality and a chance for parents to have respite while reducing anxiety levels for the children.