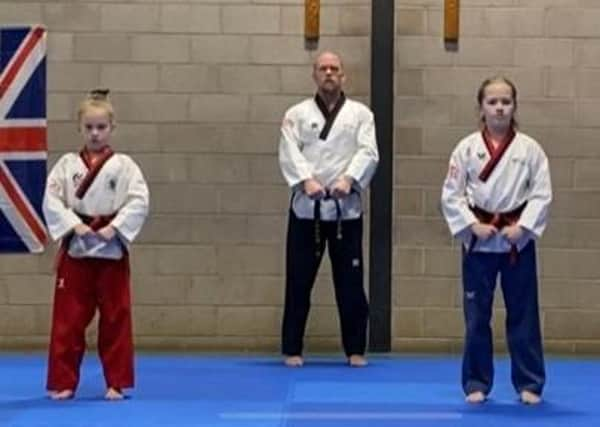 Simon Newby and children Callum and Evie have earned their places on Great Britain's 2021 Poomsae Squad - becoming the first family trio to do so.
Due to Covid restrictions, British Taekwondo held their squad selection process online.
Having been on the squad the previous year, Simon and Callum secured automatic byes to the second phase.
Evie had to complete both phase one and phase two of the selection process.
But after she was successful the Newbys became the first family trio to be invited onto the British Taekwondo Poomsae Squad, Evie's becoming the youngest-ever member at the age of only eight.
"(We) will continue to set goals for 2021 with the hope of representing Great Britain when the pandemic has been suppressed enough for competitions here in the UK and abroad to begin again," Simon said.
As well as booking their places on the GB squad, the Newby family have also been competing in the first-ever World Online Taekwondo Poomsae Championship.
Throughout November and December, the trio took part in the event, finishing 13th overall.
Simon and Evie also competed in the family pair section of the event and placed a respectable 10th in the world.