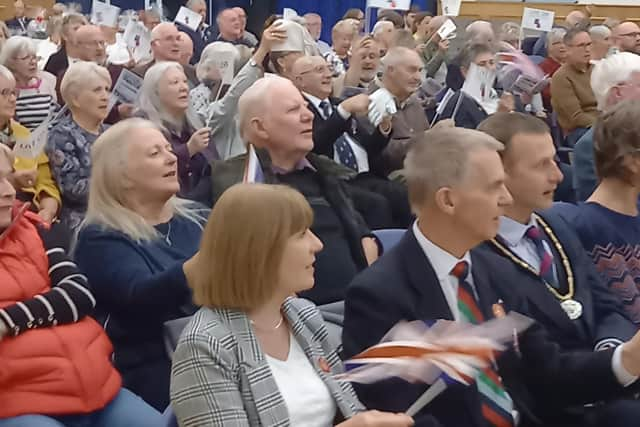 The main theme of the performance by Sleaford Concert Band at St George's Academy hall in town, was to commemorate the life of Her Majesty Queen Elizabeth II.
It was a very moving tribute, supported by a montage of pictures of the late Queen from her childhood, through the years of her reign, shown on a screen above the stage to accompany the music.
Among the audience was Chris Howe, a Falklands War veteran, who was one of the survivors from HMS Coventry which was sunk in the conflict. This year marks the 40th anniversary of that war and tribute was also paid to that in the concert.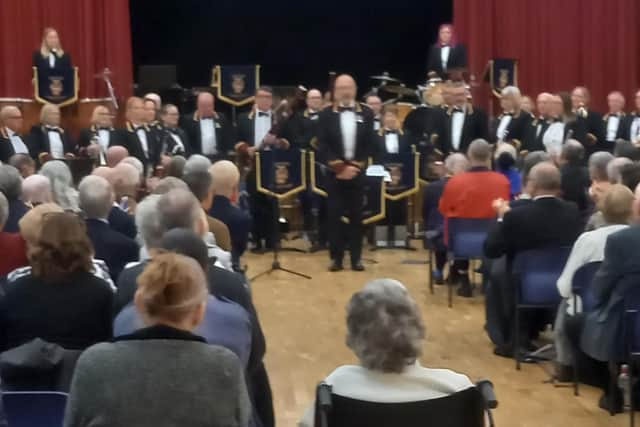 Outgoing branch chairman, Clive Candlin said: "It was an excellent evening which, from comments I received, was thoroughly enjoyed by all those who attended. The turn out was lower than previous years, but not unexpected.
"Despite that, the generosity of those who attended was really appreciated and, whilst numbers are still being counted, the evening appears to have produced a very reasonable profit, which will go to the Royal British Legion Poppy Appeal and will help the Legion to continue to give support to those in need.
"The Sleaford and District Branch are grateful to the people of Sleaford and surrounding areas, for their continued support, which encourages us to look forward to planning the concert for 2023."