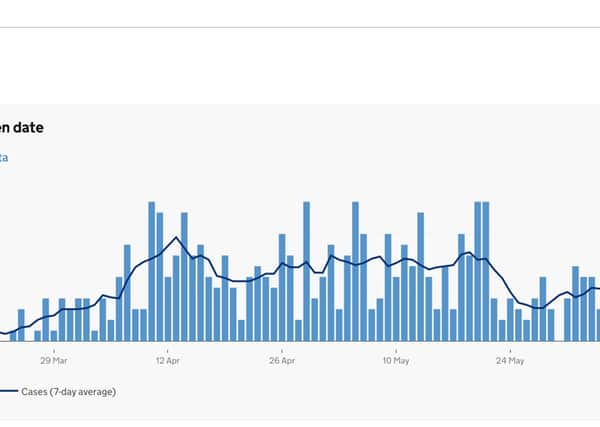 The COVID-19 dashboard now includes breakdowns of how the virus has progressed, broken down up to local authority level.
It comes as government hopes to identify new outbreaks and lock them down locally rather than nationally, as was the case in Leicester.
The information does not show Lincolnshire as a whole, however, the county's capital Lincoln shows a peak of nine cases confirmed on May 5.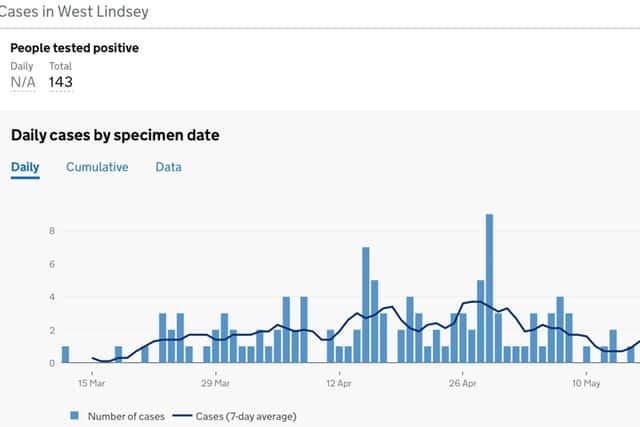 The seven-day average for the city only once peaked above four, reaching the heady heights of 5.3 on one occasion.
As of July 5, the city had confirmed 251 cases overall.
The area with the highest number of cases is South Holland with 698.
The district's chart in this instance shows a gradual peak and downward trend, however, it peaked with 51 cases on May 7, with other days hitting 43 and 33 new cases. The highest seven-day average peaked to 24.7 on May 9.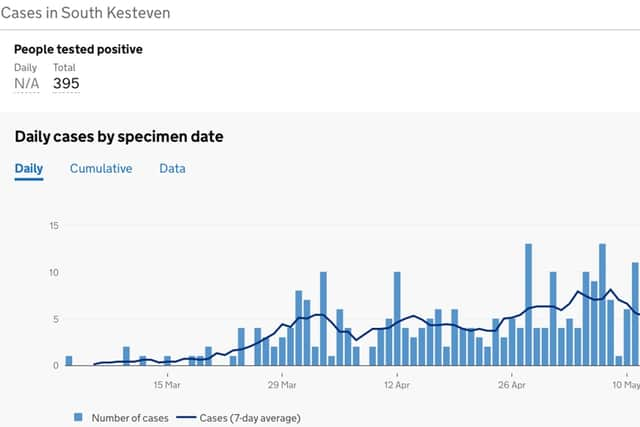 Here are the other district authorities' highest peaks (and when they hit them):
Boston, 13 (April 12 & 29, May 5, 20 & 21)
South Kesteven, 16 (May 21)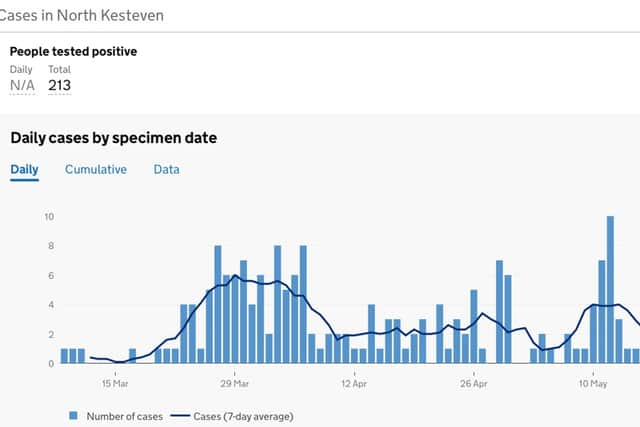 North Kesteven, 10 (May 12)
West Lindsey, 9 (April 29)
Out of its 204 cases, the highest peak was on April 3 when 10 cases were confirmed. Its seven-day rolling average peaked on April 20, with 4.9 cases.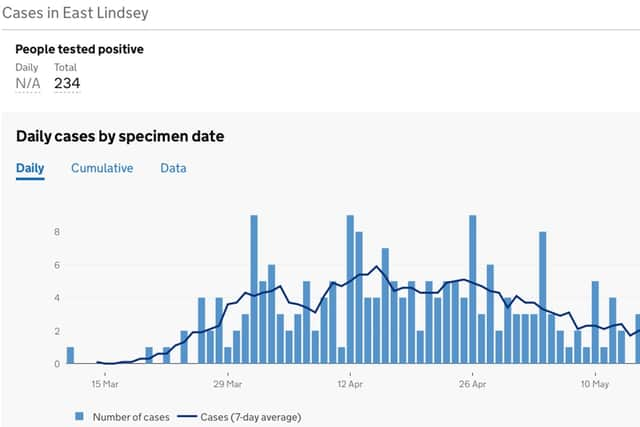 Meanwhile, North Lincolnshire saw a maximum of 24 cases on April 26, with its seven-day average hitting 19.6 a few days later on April 29.
The authority has confirmed 717 cases in total so far.
The dashboard, however, only breaks down the number of cases into local authorities, but does not yet show the number of deaths or testing in the area.