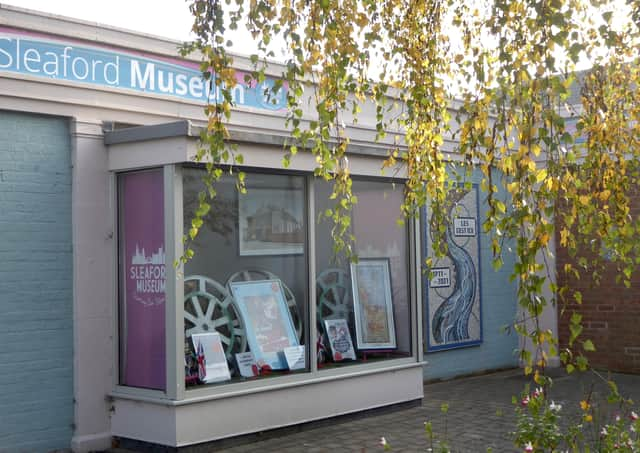 However, volunteers have installed a new exhibition to mark the centenary of the Sleaford Picturedrome in Southgate.
The Picturedrome opened at 6pm on November 8, 1920 when a flourish of trumpets was sounded out from the roof gardens.
Patrons then entered the Picturedrome, while the National Anthem was played by the Band of the Royal Air Force Cadet College of Cranwell.
The first films shown were silent films - 'The Messenger', a comedy with Oliver Hardy, and 'Eye for Eye'.
Museum chairman Mark Bamford said: "We hope to re-open in early December, but in the meantime we have placed a number of artefacts in the window of the museum to mark the Picturedrome anniversary.
"In addition, we have added wartime film posters as a Remembrance tribute in lieu of our normal Armistice display."
The window will be open on Remembrance Sunday (November 8) and also on Armistice Day (November 11) for walkers out for their exercise to view.