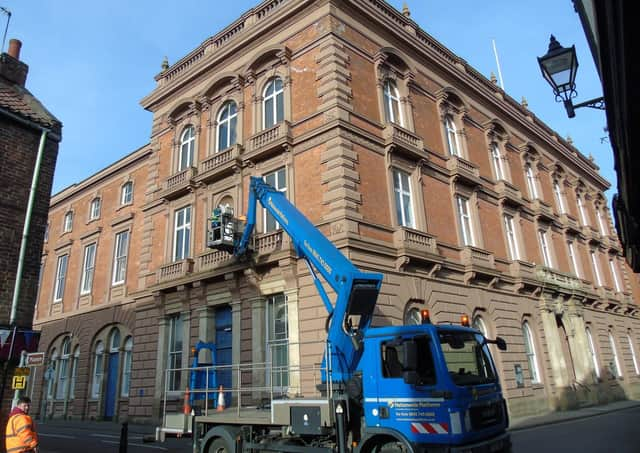 As reported previously, the netting was installed several years ago in a bid to protect the historic building from damage caused by bird faeces, but this led to some birds being trapped.
Meg Johnson, 22, from Potty About Pets in Mercer Row - and other animal rights activists - launched a campaign to have the netting removed back in August 2018, leading to a protest in the town centre in November 2019.
After the campaign lasting two and a half years, Meg was able to secure the services of a specialist company, Eco Environmental Services Ltd, which removed the netting on Sunday afternoon (March 21).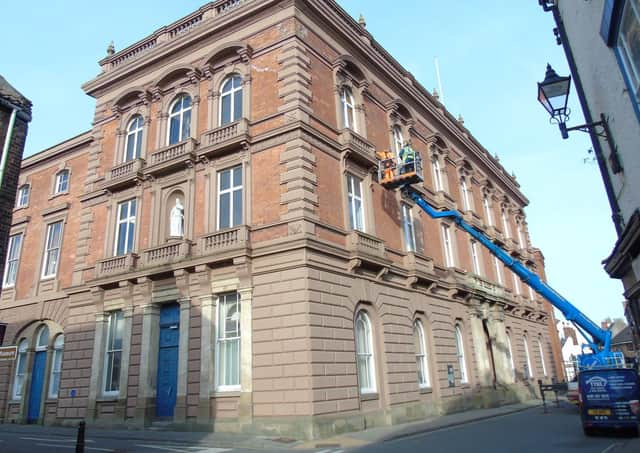 On Monday, Meg told the Leader: "Finally after over 2.5 years of campaigning, I can't believe the netting has finally been removed.
"I have put blood, sweat and tears, standing out in the freezing cold/rain and countless hours on the phone and sending emails.
"I have been close to this point so many times but had setback after setback. I have gone through four different removal companies alone (the pandemic made things so much worse), but at last we have finally got the result we have waited so long for.
"Pigeons are smart, intelligent and loyal and seeing how they act when one is trapped is horrendous. Some of the things I have seen will stay with me forever.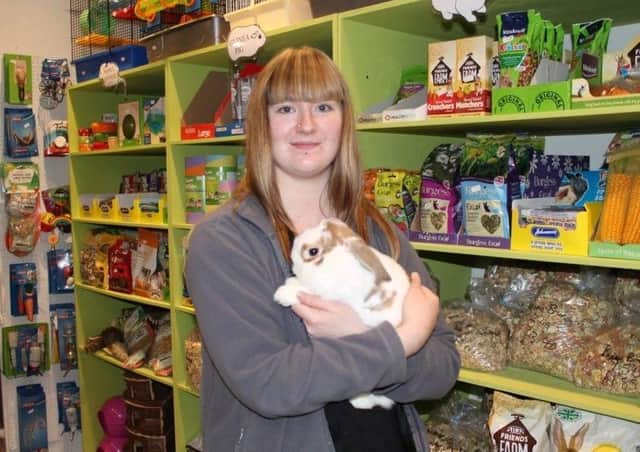 "I was disappointed when the lockdowns happened and everything kept getting put on hold. It was disheartening (and) I felt like I was letting the birds down."
"I would like to say thank you to everyone! Thank you to my wonderful family and friends for their encouragement and support.
"Thank you to everyone who bought raffle tickets, donated prizes and donated money.
"Your generosity raised £2,000 towards the bill, and the remaining £800 approximately I have paid from my savings.
"Another thank you to those who stood with me at the protest in awful weather conditions. Thank you to Louth fire brigade who went above and beyond during lockdown to rescue trapped pigeons."
Meg also thanked the county council's highways department, the specialist removal company, the cherry-picker operator, and the local press for covering the ongoing campaign.
Meg added: "A very special bird, 'Miss Pidge,' who was trapped in March 2019 and was rescued but then later died due to the injures sustained from the netting, gave me more determination than ever to end their pain and suffering.
"I made her and the pigeons a promise which has now been fulfilled. We fought for the birds that have no voice - and we won!"
Speaking to the Leader last week, prior to the removal of the netting, the chief executive of Louth Town hall, Andy Howlett, said: "It has taken some time - we agreed to this 16 months ago - so it is good it is about to happen.
"Protecting such a listed building, that is an asset for Louth, is a priority for us to make sure we can preserve the Town Hall for the future so that all the Louth community can continue to enjoy the building for generations to come.
"We will be looking at all the available options in both the short and long term to ensure the building is protected."