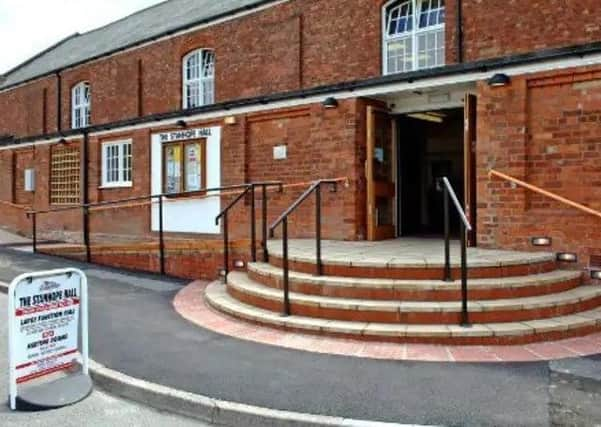 The decision, taken at an extraordinary town council meeting last week, means the following 14 assets will be transferred:
• Bowling Green off Hodson Green
•Town Hall (The Stanhope Hall)
•Football ground, The Wong
•Access road land at The Wong
• Hamerton Gardens, South Street
• Site of ATC headquarters, Coronation Walk
• Site of Scout building, Coronation Walk
• Children's playground at Coronation Walk
• Horncastle sports pavilion and tennis club, Coronation Walk
• Horncastle Indoor Bowling Club, Coronation Walk
• Cricket Ground, Coronation Walk
• Electricity sub-station, Coronation Walk
• Amenity Spaces, Coronation Walk
Town mayor Fiona Martin welcomed the deal, adding: "Taking control of local assets is a wonderful opportunity for the Town Council and one that could not be missed.
"The Town Council will be able to work with residents to help improve these important areas in the town and ensure their long-term future".
However, town councillors Alan Lockwood and Richard Barker have raised a number of concerns.
They fear the town council could be left with a hefty bill to meet any spending requirements involving the assets..
In an email sent to Personal and Finance Committee chairman Matthew Wilkinson - and other councillors - Coun Lockwood says he will not support a proposed two per cent increase in the town council's share of council tax bills next year to offset the cost of the transfer,
He adds: "I did question if sufficient scrutiny of the overheads of these asset transfers had been done, and an accurate figure of the costs involved identified so that we could look at the overall feasibility of taking them on.
"Like me, you (Coun Wilkinson) expressed reservations at the extraordinary meeting but now we find ourselves having taken control of a considerable amount of property and land, for which we have direct responsibility, with little or no knowledge of the overheads.
"You, like me and a couple of others, have a degree of business acumen and realise that if we start incurring considerable expenditure on these properties - for example the play park which was taken over in haste for the recent vanity project which cost us almost £9K in unforeseen costs, and now we find there are £4K of business rates payable on the old cattle market - we will soon drain our reserves."
Coun Barker, who was not at the meeting due to medical reasons, has submitted a FOI request for 'all information' about the transfer.
He said: "I would have been one of the councillors who would have asked for the decision being delayed as I am concerned that due diligence has not been properly evaluated. I can only hope that this decision does not come back and bite us in the bank accounts."