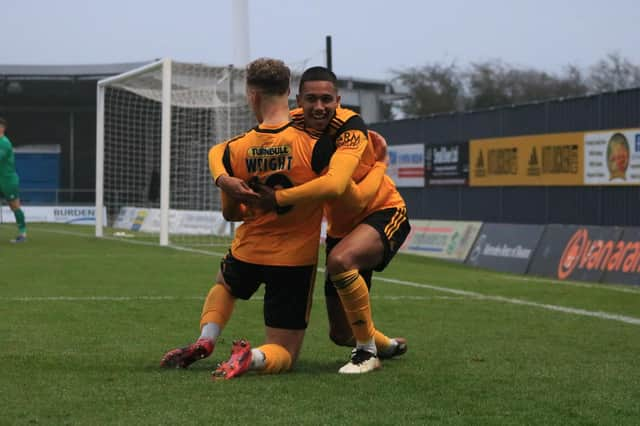 And with the fourth round draw taking place this afternoon (1pm), Elliott is keeping an open mind.
"We've had two tough draws, Brackley and Kidderminster," he said, knowing there is no simple route to Wembley.
"You don't get much tougher than that in our league.
"We'll take anybody, it's about being consistent for us, whether it's league, Trophy or whatever. We just try to kick on.
"I'm optimistic for the second half of the season with what we're seeing.
"The only setback has been bad injuries to key players (Paul Green and Jordan Burrow), but that happens.
"I can see good signs we're a decent team."