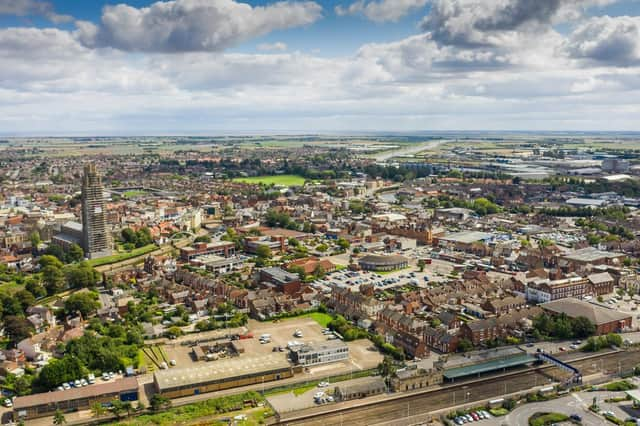 A new report, to be discussed by cabinet members next week, proposes plans for Boston Borough Council to accept national funding for the purchase of the homes.
These will initially provide temporary accommodation for Ukrainian and Afghan families receiving support through Government schemes to legally resettle in the Borough.
A spokesperson for the council said: "The funding would come from the Government's £500 million Local Authority Housing Fund, designed to obtain housing for those fleeing conflicts in Ukraine and Afghanistan, and to reduce the impact of new arrivals through these support schemes on existing housing pressures. This also provides a new, permanent supply of accommodation for local communities."
Should councillors agree the proposals, the authority will look to acquire eight new properties to provide temporary homes for these families who have arrived in the country legally through Government support schemes.
They say this will help to provide them with "settled accommodation and alleviate the ongoing demand on sponsor placements".
Since the outbreak of the conflict last year, over 1,100 Ukrainians have arrived in Lincolnshire on Homes for Ukraine visas, as well as numerous families from Afghanistan through the Government's Afghan Relocation Assistance Policy which was announced in 2021.
Once the current crises have passed, these homes would then be available for the council to use as general temporary accommodation, helping to provide a new supply of properties to address local housing and homelessness pressures in the future.
Councillor Nigel Welton, deputy leader and portfolio holder for economic development and planning, said: "I am proud that in Boston and across Lincolnshire we have been able to provide a warm and generous welcome to families directly affected by the heart-breaking conflicts in Ukraine and Afghanistan.
"The community response and support has been inspiring to see, and it is important that we keep going and take this opportunity to make a real difference, and provide much-needed independence and stability for families forced to flee from war, violence and persecution.
"These homes will not only help us to give immediate assistance to those in great need but also provide a real legacy, providing vital accommodation to local families experiencing hardship for many years to come."
If the recommendations are approved, the council will submit an expression of interest to the Government, before looking to agree a more detailed contract to begin the work on identifying and purchasing the homes.