Organisation wants to hear from people in Boston and Skegness who have experienced anti-social bahaviour, prejudice, hate crime or violence
An equality organisation in Lincolnshire is calling for victims of hate crime, violence against women or girls, prejudice and anti-social behaviour to get in touch.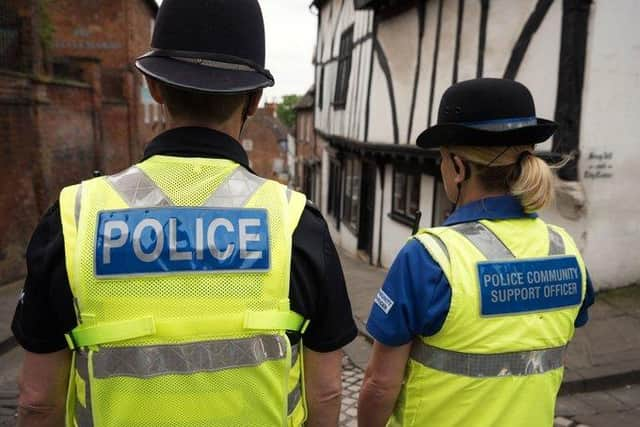 JUST Lincolnshire wants to hear from people in Boston, Skegness, and Spalding who have experienced these crimes, saying they have a 'real impact' on people's lives.
The organisation has received funding to find out what the impact of these issues are for people, and how it can raise awareness to make streets safer for everyone.
A spokesperson said: "These issues have been raised as having real impact in some of our Lincolnshire towns.
"JUST Lincolnshire has received funding from the Home Office and the Lincolnshire Office of the Police and Crime Commissioner to work with local people in Boston, Skegness, and Spalding to look at the effect of these problems, and how we can all work together to make our towns safer places."
Wes Shelbourne, CEO of JUST Lincolnshire, said: "It's really important that we hear from local people about their experiences.
"We know that anti-social behaviour can lead to additional problems around hate crime, prejudice, and community cohesion. By sharing experiences we can raise awareness about these issues and really make a difference in our towns and communities.
"Violence against women and girls is also something that we need to talk about.
"By highlighting these issues to more people, we think that we can make a real difference. Having some courageous conversations is the first step to effective change."
Justin Pover, chair of JUST Lincolnshire, commented: "I'm really glad to hear that we are having these conversations.
"We believe that by raising awareness and talking about how anti-social behaviour and violence against women and girls has significant negative impacts on people's lives, we can make things better across Lincolnshire."
JUST Lincolnshire is working with local organisation Sortified, which will be supporting the work, and reaching out to people across the three towns.
There will be lots of opportunities for people to get involved and to share their views. These will include events, surveys, and online forums.
Rich Collins, creative director from Sortified, said: "It can be really hard to talk about difficult topics, and people need to feel confident that they can share things with us.
"We are asking people a massive favour to share their stories and experiences, but without the input of people who have faced these issues, we can't make a big difference to communities or to people's lives.
"It is a real privilege to be trusted with people's views, and I'm really looking forward to getting out in Boston, Skegness, and Spalding and talking to people, as well as reading what is shared with us online."
Anyone who wants to share their story or experiences, or who'd like to be involved in the project, can contact the project team via [email protected], or WhatsApp 07746 693083.