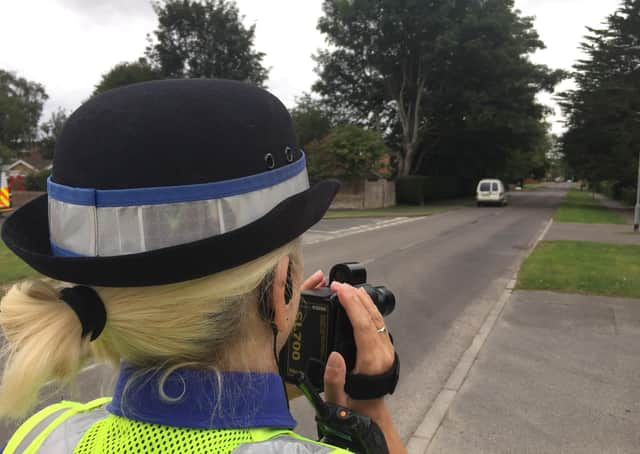 Sergeant Karl Cinavas said: "Wednesday (August 19) was a good opportunity to get boots on ground and dedicate our time to a worthwhile cause.
"The Neighbourhood Policing Team focused on the traffic offences (speeding, use of mobile phones, failing to wear a seat belt, and drink driving) by deploying to 
locations across the North Wolds, targeting areas which the Lincolnshire Road Safety Partnership have told us have a history of serious collisions.
"The locations were very wide spread. We stopped cars at locations like the routes around Louth such as Legbourne Road and Newmarket, and simultaneously had people at rural areas like North Somercotes, Holton le Clay and Grainthorpe.
"We expanded on the data by listening to members of the public who highlighted areas of concern.
"We will listen to feedback from officers and the public to make sure this activity is targeted and relevant.
"The activity is not sustainable on a daily basis which is why we are using a blended approach, with dedicated days of action, to help us target the right areas at the right time. In the main, we found a high level of compliance from the public which is exactly what we hope to see.
"Ultimately it is in all of our interests to keep the public safe.
"In the future we want to collaborate more closely with local people like those from the Community Speed Watch Scheme who do a remarkable job and help make this activity a bit more sustainable."
The Fatal Four squad was launched in May 2018 tasked with tackling some of the main causes of crashes in the county, and the Safer Roads Team was established to focus on Fatal Four enforcement. Visit www.lincolnshire.gov.uk/lincolnshire-road-safety-partnership to find out more.