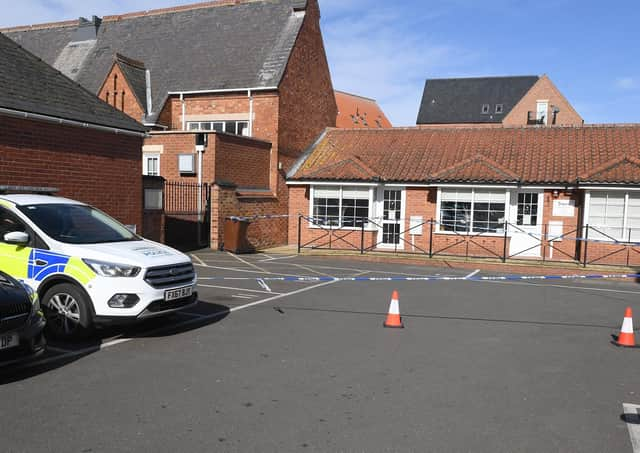 Lincolnshire Police say the incident was reported to have happened near to the Bull and Dog pub in Southgate, Sleaford between 11pm and midnight on Friday night.
Passers-by in town on Saturday noticed police tape cordoning off an area of White Hart mews beside the Roman Catholic Church and a police vehicle and officer on guard.
A police spokesman added: "A 24-year-old man has been arrested in connection with this incident. He has been released on bail."
Police are appealing for any witnesses in the area near to the Bull and Dog pub during the relevant times to contact police on 101 quoting incident 1 of March 21.