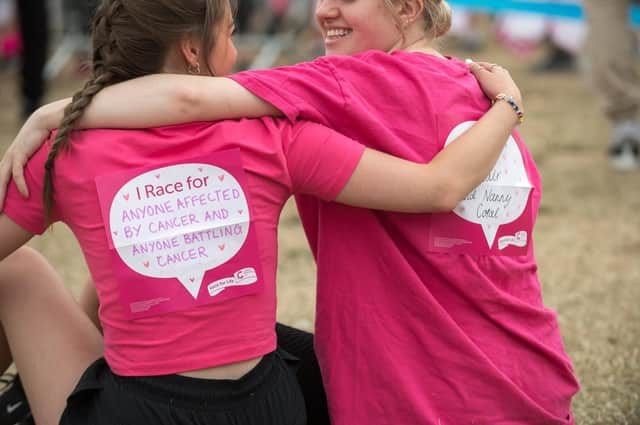 The charity's much-loved events are returning to Lincoln and Cleethorpes, and anyone who joins this January can claim 50 per cent off the entry fee, as part of a half-price sale, by using the code RFL23NY*. This is the 30th year of Race for Life, and participants will receive a special medal to mark the milestone.
The Race for Life events in Cleethorpes will take place on Sunday, May 14 at Meridian Park and in Lincoln at the Lincolnshire Showground on Saturday, July 15.
Women, men and children can choose from 3k, 5k and 10k options, or there are mud-splattered obstacle courses, Pretty Muddy and Pretty Muddy Kids, to tackle.
Since it began in 1994, around 10 million people have taken part, raising over £920m to help fund cutting-edge research into cancer.
Michael Jarvis, Cancer Research UK's spokesperson in the East Midlands, said: "January is the perfect time to commit to getting a little more active.
"We'd love as many people as possible from Lincoln and surrounding areas to join us during our 30th Race for Life.
"Whether people are living with cancer, taking part in honour of or in memory of a loved one with cancer, or signing up to protect their own children's future, everyone has a reason to Race for Life.
"Sadly, 1 in 2 of us will get cancer in our lifetime***, but support through events like Race for Life funds ground-breaking work to see more people surviving cancer."
To enter, visit raceforlife.org