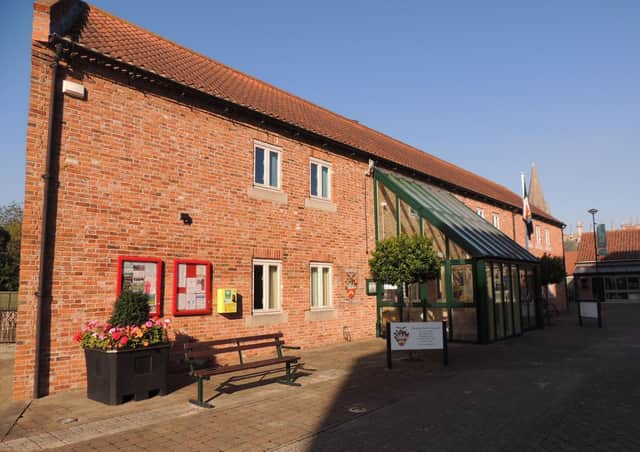 Clerk of Sleaford Town Council, Lisa Tidy told The Standard: "The toilet roll was stolen from the toilet near the museum on Southgate this morning (Thursday)."
She went on: "At this point we will continue to keep the facility open but will be reviewing it on a daily basis."
East Lindsey District council has threatened to close its public toilets after damage to cubicles and wash areas to steal handwash and toilet rolls from dispensers. They are urging people to be considerate so that everyone may still be able to use the facilities safely.
Mrs Tidy added: "It is good to have handwashing facilities in our public toilets to help stop the spread of infection. There are no plans to shut the toilets but it could change."
In other responses to the developing situation surrounding Covid-19 Coronavirus, Sleaford Town Council met last night and will now cease public meetings until further notice after NKDC cancelled planning committee meetings, deferring all decisions and Town Councillors agreed to delegate powers to the clerk in consultation with the chairman and vice-chairman to make urgent decisions. Where possible that contact will be carried out by email and phone.
Mrs Tidy said the council is continually reviewing its operations. Mrs Tidy said legislation does not allow councils to vote remotely or hold 'virtual' meetings.
"We take our responsibility to our customers' health and wellbeing seriously and while working hard to maintain levels of service delivery, fresh assessments are being taken on a daily basis to ensure the welfare of residents, staff and councillors remains paramount.
"As far as I know one councillor is currently self-isolating (for their protection) but is not in Sleaford at the moment."
She said the council is open and fully-functioning and most services continue to operate fully – where possible, with extra measures in place to limit the potential for transmission of the virus.
In the interests of public safety, scheduled events such as Sleaford Town Awards and St George's Day Market have been postponed or cancelled. The awards, which is done in partnership with the Sleaford Standard, may be rescheduled to October but this is yet to be decided.
The weekly market will continue to be available on Mondays, Fridays and Saturdays as part of the vital supply chain. Following NAMBA advice it is considered that markets are considered safer than retail outlets due to their fresh air atmosphere.
Whilst the Town Hall reception remains open, where possible the council encourages residents to find alternative methods of contacting them as face-to-face contact and meetings are limited to those which are essential only.
You can continue to access council services through the reporting online form via the website at www.sleaford.gov.uk or email [email protected] or telephone 01529 303456 or message the Facebook page.
Residents are encouraged to follow latest Government advice in light of the developing situation.
○ Go to www.gov.uk for the latest information from the UK Government
○ Go to www.nhs.uk for information about the virus and how to protect yourself